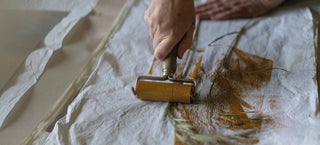 learn, play & create
workshops
A fun, creative day where you learn to make unique & stunning art prints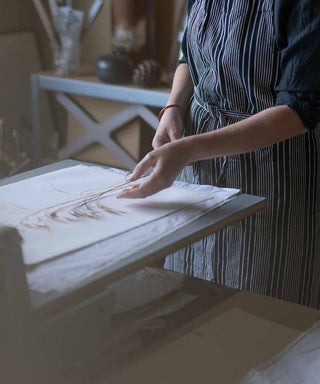 creative play for all ages
the details
Come and make your own unique plant prints in my studio. Treat yourself to a creative and relaxing break, where you immerse yourself in the mesmerizing world of botany and colors. We use fresh and dried plants, which we transfer onto paper using colors and the monotype printing technique. After taking part in the workshop, you will be able to continue working with the technique at home. 
It does not require any prerequisites to participate - everyone can join! 
And you will bring home your very own plant prints, ready to hang on the wall.
A plant print workshop offers a unique and engaging experience that can benefit in a variety of ways. Whether you are looking to explore your creativity, connect with nature, or simply unwind and relax, a plant print workshop can provide a valuable and rewarding experience.
During the year I host various workshops in my studio. Keep an eye on the website, or sign up for the newsletter and be among the first to be informed about upcoming workshops.
If you are looking for a workshop with your friends, family, or colleagues, I will be happy to arrange a special event for you in my studio, or at your location. Don´t hesitate to contact me for further information and prices. 
DIFFERENT TYPES OF WORKSHOPS:
2,5 hours workshop in my studio, or at your location. Minimum number of participants: 6 persons
5 hours workshop in my studio. Minimum number of participants: 4 persons
Prices from 600 dkk per person
get in touch to book and arrange a workshop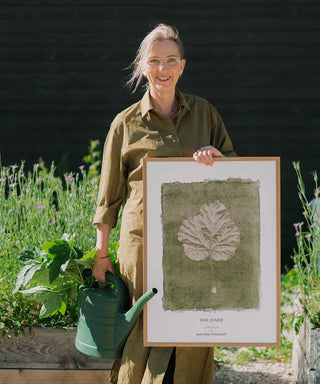 learn
Learn about plants, where to collect them and about the printing techniques we use. Pernille will guide and teach you step by step.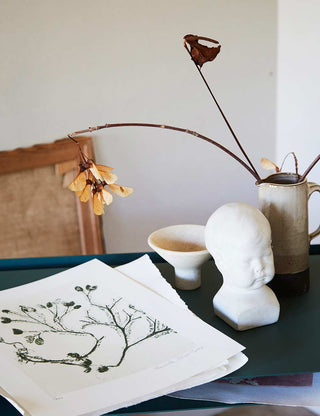 play
Have a fun day playing around with plants, flowers, textures, colors and much more.
create
You will end up creating stunning art pieces that are very unique to you. Fun for adults and kids.
Tak for en skøn og inspirerende dag. Jeg kommer meget gerne igen. Din umiddelbare glæde ved materiale og proces er smittende, og du er god til at formidle. Dejligt at komme hurtigt i gang, og skønt at du har så afslappet en tilgang til at vi bruger dit værksted. De løse rammer elsker jeg, mange regler og mange formaninger er dræbende og dem var der ingen af. En helt igennem dejlig oplevelse med de skønne kvinder, der fandt vej til dit værksted. Tak også for en skøn frokost. Pris og kvalitet er perfekt, god valuta for pengene.
Marianne F.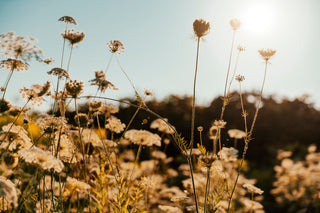 1000 tak for en fortryllende dag i dit dejlige selskab og smukke omgivelser. Dit studio er som skabt til workshops. Det var sådan en fornøjelse, og jeg er virkelig blevet inspireret til at prøve selv.
Kristine D.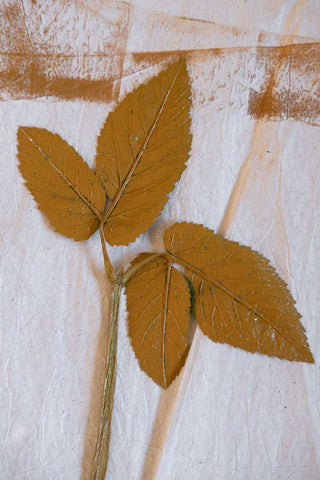 Tak for en skøøøn søndag. Jeg var meget begejstret for grafikpressen og det var sjovt at lære andre og nye teknikker. Super god præsentation og formidling. Frokosten var virkelig dejlig.
Annette S.
Det var inspirerende at se dine tryk og også hvordan du har indrettet værkstedet. Teknikken er så enkel, at man sagtens kan prøve at gøre det efter derhjemme. En helt ny verden åbnede sig med uanede muligheder. Workshoppen var velstruktureret, så vi nåede meget og der var en virkelig god atmosfære og stemning hele dagen. Tak for en udbytterig dag. Jeg kommer meget gerne igen og tænker at tage min søster med.
Marianne R.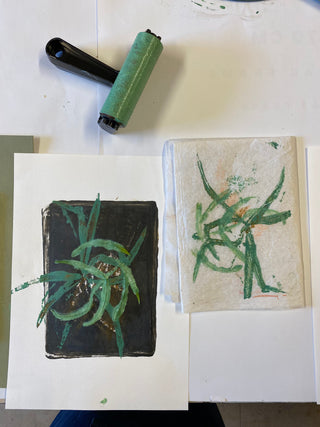 Jeg synes det var en virkelig spændende og sjov workshop i det fine værksted. Jeg fik masser af tips og tricks og Pernille er en dygtig formidler. Jeg anbefaler klart en workshop hos hende
Trille R.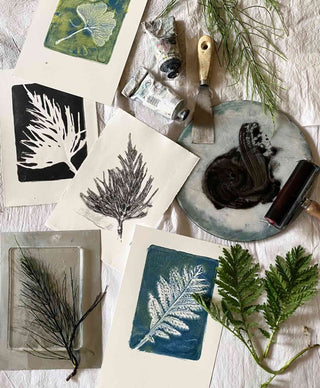 Sådan en hyggelig, sjov og afslappende dag både for min mand og jeg, men også vores børn. Kan virkelig anbefale dette workshop som er anderledes, og en genial dag for børnene at bruge deres kreativitet på.
Mie D.